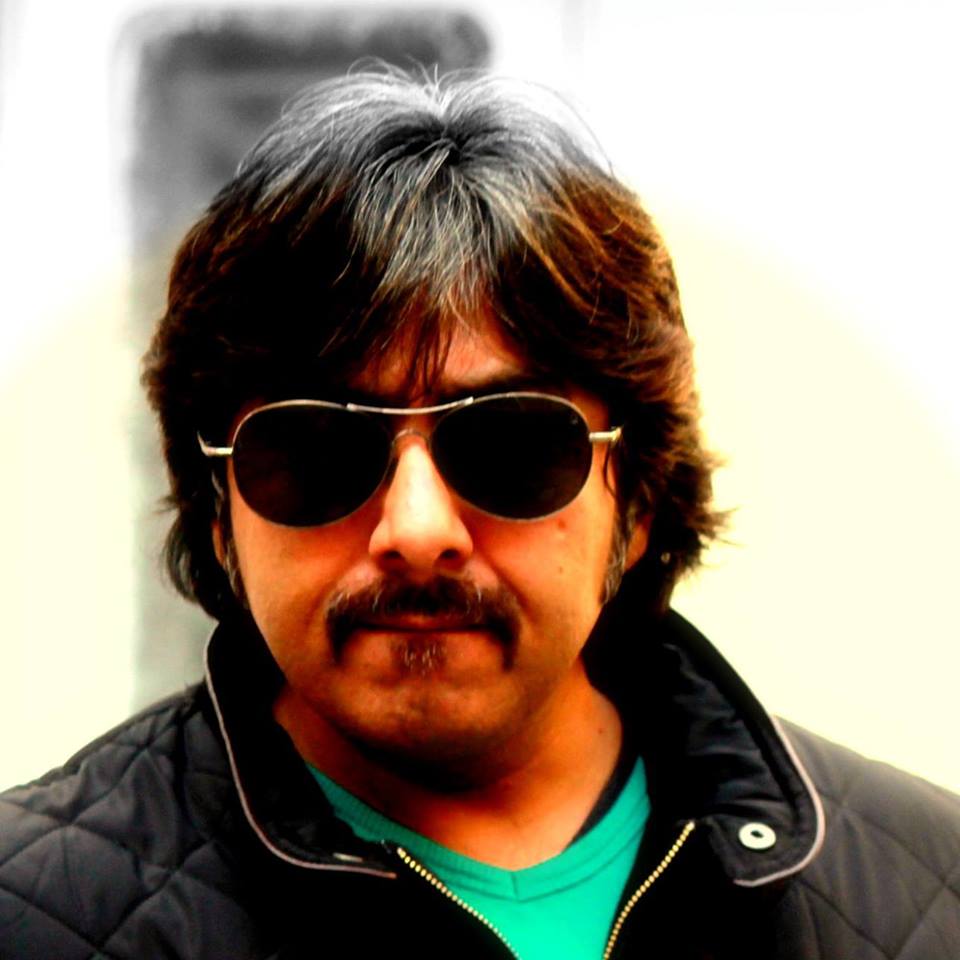 Film, Theatre, & TV Actor.He has acted in more than dozen Films includes Love AajKal, Rock Star, Do Dooni Chaar, Love Shuvte Chikenkhurana, Chiller Party, Kisamat Love Paisa Dilli, Bajate Raho, Tau Jhagdu, Mast Ram & Blockbuster of Bollywood PK. He has also done some TV Serials  & Programmes Like Mum Tum aur Hum, Jasoos Vijay, Chekhov Ki Dunia & Meri Yadon K Chinar. As Thetrist, he has directed more than 15 & acted more than 30 Plays. He has worked witheminent Theatre Directors like Mohan Maharishi, B.V. Karanth, G. Kumara Verma, Neelamman Singh Chawadhary, Tripurari Sharma, D.R. Ankur, Mohan Agashe, Dr. Mohandra, K.G. Krishanamuthy, Larse Alexender, Satyabrat Rout, Jauti Bose, V.K., Robin Dass, Abdul Latif Khatana, Dadi Padamji, Maya Rao, Shri Rang Godbole, Anjana Mahrishi. He has also Awarded with Ustad Bismillah Khan Yuva Purskar in Theatre Acting, Haryana Karm Bhumi Award, Nirmal Panday Award&Best Actor by Many Prestigeous Organisations.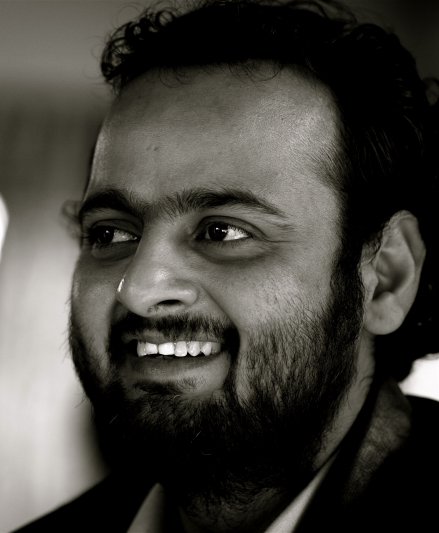 Actor, Director, Puppeteer and Magician, started theatre at the age of 15 in Hisar. He has taken his training in performing arts from HCRFTA (an Institution supported by National School of Drama). He has directed more than 35 full length plays including Andha Yug, Paagal Kaun, Kinner Vyatha, Patloon, Godaan, Nagmandala, Thirsty Crow Returns, Main Phir Aaonga, Rangnagri, Hinsa Parmo Dharma, Lal Sarak, Lakhmigatha, Aadhe Adhoorey, Miss Paul, Main phir Aaoonga are name to few. His Signature play Hum to Aise Hi Hain in India and abroad 108 times till date. He has worked with eminent theatre Directors like Sanjay Upadhyay, Suman Kumar, Alok  Chaterjee, David Freeman, Tim Supple, Laura Thatcher and Salim Aarif ,Padamshree D. Dadi Padumjee , Puran Bhat & Anurupa Roy.
Educationist, Singer, Actress, Lyric Writer, Researcher of folk Songs & original folk tunes and Music Director. She has won numerous Awards & Prizes in Literature, Music, Dance, Theatre & Fine Arts. She has won Haryana Sahitya Academy award for her book  "Haryanvi Lok Geeton Ka Paramparik Samband- Reet & Geet", Dr. S. Radha Krishnan award for Indian Culture, Art, Environment, Education and Social service, Shakuntalam award for promotion of Indian Art, Culture,Dance and Music etc.   She has worked for Govt. Documentaries,TV Serials, Telefilmsand   Haryanvi Feature Films.        She Researched, Collected and Sung Traditional Folk Songs for the Documentaries named- Googa Peer, Teej, Holi-Dulhandi-Basora, Sakrant and Byah(Marriage) produced by Maharshi Dayanand Uniniversity, Rohtak.2. Collection and Singing of Folk Songs for promotion of Traditions namely- Sawan  (Teej) Geet, Fagun (Holi-Dulhandi) Geet, Sanjhi, Dev Uthani Gyas, KatakGeet, Ganga Nahan, Tulsi Byah, Pitron Ke Geet, Janmasthmi, Gowardhan Pooja Geet, Salooman Geet, Sakrant etc. produced and  telecasted by  T.V. Channel 'A-one, Tahlka' Haryana.  She has written a number of Books Like Mharee Reet Mhare Geet, Jakri Ke Rang Jiwan Ke Sang, Bhartiya Lok Geeton Mein Haryana Ka Yogdaan, Hindi Manovigyanik Upanyason Mein Asamanya Patra, Haryanvi Lok Geeton Ka Paramprik Samband- Reet&Geet, Haryanvi Parvotsva Aur Sanskar Reet –Geet (Veigyanic Sarvekshan) etc.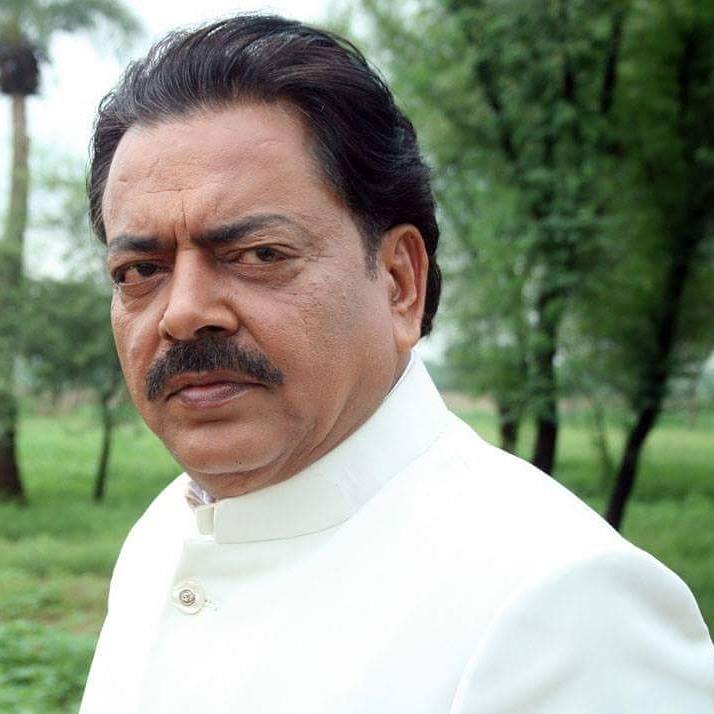 Karmveer Choudhary :Actor &done 24 movies in Rajasthani and awarded for best villain for the rajasthani movie DANGAL at Jaipur film festival 2014. His released Hindi movies includes Veer, Mere Brother ki Dulhan, Bhindi Bazar, Hum Tum Shabana & upcoming movies are – Sultan with Salman Khan, DANGAL with Amir Khan, Saat Kadam, Waarrior Savitri, Mumbai Tiger, Yeh Hai India, Bhagwan Ke Liye Mujhe Chhod Do.He has done many famous serials and TV commercial ads. Now all industry knows him as a good actor.
Actress &Theatrist, Wiiner of National Award as Best Actress in Supporting Role for most awaited Haryanvi Film Pagdi. She has passed out from NSD &have huge experience of Theatre & Films. Some of her Films are Pagdi, Shahid, Saala Khadoosh Etc. Presently she is working with Indian Theatre Department, PU Chandigarh.
Famous Cartoonist, Theatrist& Writer. Awarded with  Sahitya Academy Award by  Haryana Sahitya Academy for his book "Abhi shesh hai Inderdhanush" .He has also written " Tang Dino ke Khatir". He has more than 25  years' experience of Different Medias Like Newspaper, Radio & TV.
Producer, Director & Writer. He has directed 7 Haryanvi Films include Bahurani, Chhail Gelya Jangi, Mahari Dharti Mahari Maa, Chhora Jaat Ka, Bairi etc.He also produced & directed some documentaries. He is one of the founders of Haryanvi Cinema in 1980's decade. At present also working for wellness of Haryanvi Culture & Cinema.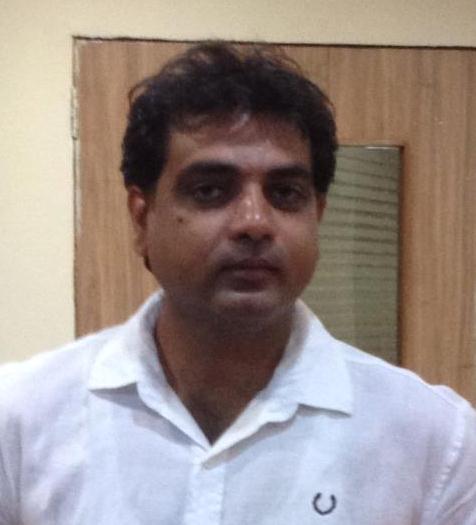 Actor, Director, Radio Artist & Theatrist, Gold Medalist of Indian Theatre Department Chandigarh. He worked as professional artist in approximately 1000 shows of 60 Plays  with big Names of theatre like Vaman Kendre, Pt. Satya Dev Dube, B.V.Karanth, Robin Dass, Mohan Maharishi, MK Raina & Ranjeet Kapoor. He has directed many Hindi and Haryanvi Plays at State & National Level. He showed his eminent presence in TV Serials Like Godan, Kahin Kisi Roz, Chinaar Ki Yaden. He also done some films like Karwan, James and National award Winner Film " PAGADI".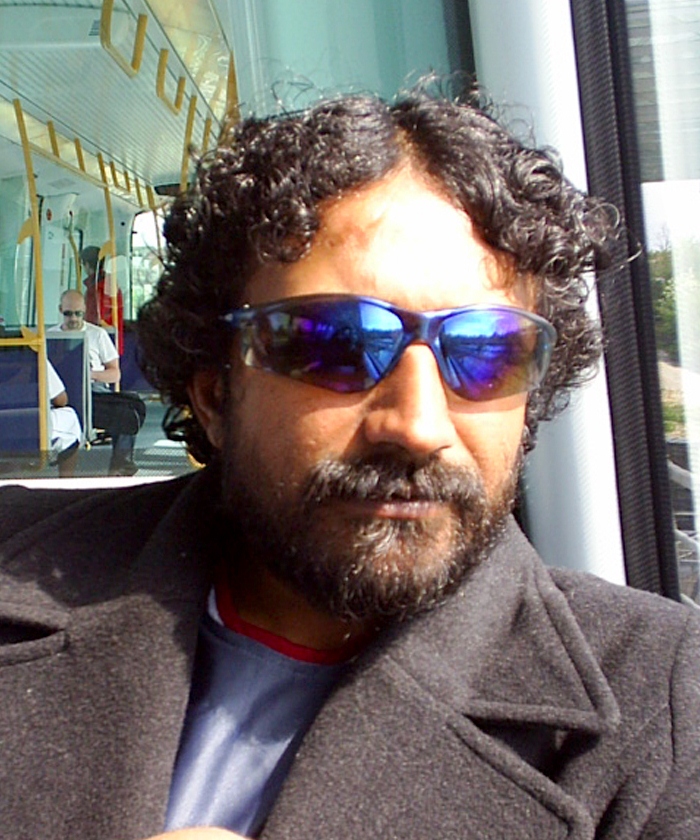 Actor, Director, Writer,Cartoonist…Really a multi talented personality, born  in a folk art family of Haryana got initial education from his father Guru Pt. Shiv Kumar Kashyap.  Since childhood had been performing folk plays 'Swangs' of the region and learnt the art of drama staging Ram Leelas and Ras Leelas in his child hood. As a master performer, he performed in every nook and corner of the country from famous Prithvi Theatre in Mumbai to Gaity theatre in Shimla etc. For further training he went to Denmark and learned Commedia Dell Arte at Copenhagen. In the leadership of his mentor Ole Brekke performed as clown in Swedan, Norway, Finland. Now in the company of Sandhya Sharma and able guidance of Pt.Suraj Bhan Shastri is a well known Swang-exponent of the region and is energetically working with a bunch of musicians, singers, street performers and dancers has experience of 25 years and had more than 40 productions designed and directed by him.  As far as Films & television are concerned, he has handful knowledge & experience of both forms.He was story superviser in film "Right and Wrong"  starring  Sunny Deol, Ishaa Kopikkar and  Irrfan Khan. He was pioneer in creating Haryanvi films in the region and acted as comedian in Janetti and choreographed the songs. Became independent director in Balaji Telefims films directed biggest soap operas viz   'Kyun ki Sas Bhi Kabhi Bahuthi', 'Karam Apna Apna', 'Kahani Ghar Ghar Ki' aired on Star Plus. Directed Laughter Challeng 3 episodes as creative director.He has worked as a cartoonist in the leading Hindi News paper Dainik Jagran .His entertaining book entitled " Holy Smoke It's a  GODMAN" was published by Vitasta and released by  renowed Pakistani Qawwal Faiz Ahmad Faiz.
Sham Sunder G: Secretary in Red Cross Gurgaon & Advisor of Women Empowerment Programme of Haryana Government.He is the person who start the movement of "Athwan Phera" to save the girl child.He has also made a number of  programmes for  Doordarshan & AIR.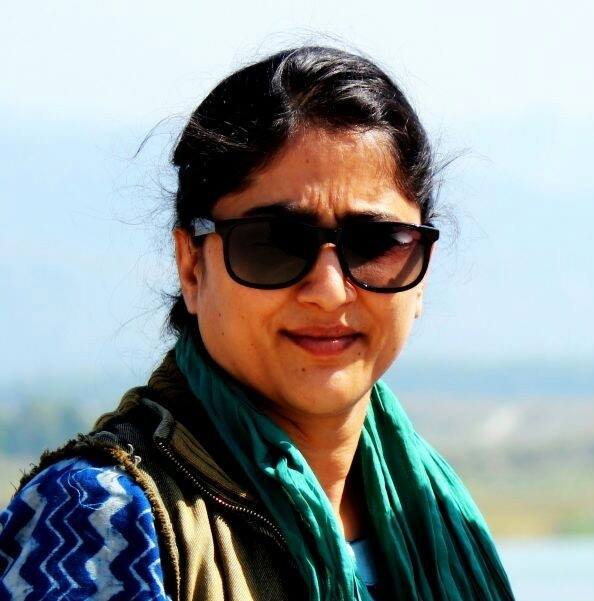 Film, Theatre And TV Actress. Post Graduate in Children Theatre, She has more than 25 Years experience in Theatre as an Actor, Director & Writer. She has done a no. of Films, TV Serials, Short Films & TV Commercials. Her prominent presence can be seen in Bollywood Movies like Chiller Party, Delhi-6, Bhag Milkha Bhag, Tathagat, Foto, Siddharth & B.A.Pass.  Her upcoming movies includes Mirzya, Robinhood Ke Pote and Satrangi. She has worked in so many TV Serials that includes Kala Teeka (Zee TV),Meri Yadon Ke Chinar (DD Urdu), Jasoos Vijay (DD National), Kaisa Ye IshkHai (Life OK), Hamaari Sister Didi ( Sony Pal) & Dayre (DD Urdu). She has done Short Films & TV Commercial for some Govt. Departmets & Corporates.
Founder of Dharohar Haryana Museum, Kurukshetra & Director of Youth and Cultural Affairs of Kurukshetra University, Kurukshetra. He has great experience to organize the different Cultural & Motivational programmes. He is one who lead the movement to sustain Haryanvi Cultural  Dharohar.
Actor & Producer, He has acted more than 25 Haryanvi Films that includes Chandrawal, Lado Basanti, Gulabo, Jar joru aur jameen, Mahara Peehar Sasra, Mahari Dharti Mahari Maa, Dhakad Chhora 2, Akad, Fadak etc. He has also done some Serials, TVC's Documetaries . He also includes in the founders of Haryanvi Cinema.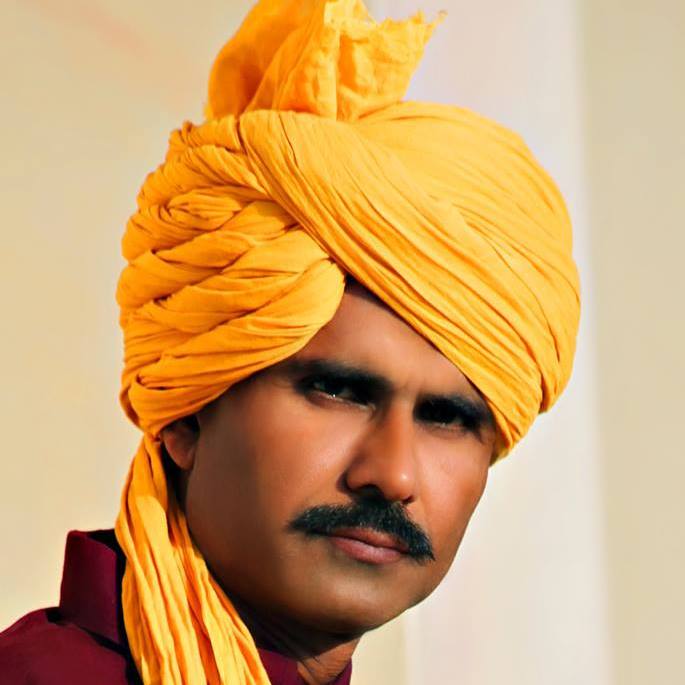 Poet, Writer & Journalist, Written a number of Books including Ab Wahan, Roop Nagar, Haryanvi Cinema Sandarbh Kosh, Haryana Ke Mukhtamantri, Pandit Lakhmai Chand : Sang Katha Roop, Chand Nagar, Mahare Lok Kavi Saangi.He  also awarded with Pustak Mitra Samaan by Akhil Bhartiya Sahitya Parishad Rajasthan.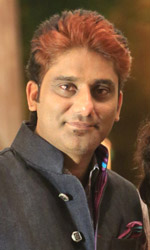 Founder/CEO/Festival Director, RIFF – Rajasthan International Film Festival, Owner of Ash Group (www.ashgroup.in) started in 2003, which offers complete solutions of IT and Media concerned works. He's enriched with more then 13+ years of experience as founder of ASH Group, which received THE BIZZ 2010 Award and Danik Bhaskar MSME Awards 2011 and Business & Service Excellence Award 2012. In March 2012, started own publication named SIMPLY JAIPUR – first Bi Lingual (Hindi-English) Life Style monthly magazine and now in the year 2014-2015, begins RIFF – Rajasthan International Film Festival. With the launch of RIFF, he promises more variety, more movies, greater entertainment and insight to the international cinematic world.
Secretary, RIFF – Rajasthan International Film Festival, Owner/Editor of  bi-lingual (Hindi-English) life style monthly magazine named "SIMPLY JAIPUR" which started in March 2012 on Women's Day. SIMPLY JAIPUR, a lifestyle magazine circulated in Jaipur and Rajasthan, has been consistently recognized by its readers for its unique name and quality design. She's got more then 6+ years of experience in writing as a freelancer in different national leading newspapers and magazines. She's recently received 95 FM Tadka's Women Recognition Awards 2014 in the field of managerial excellence for title of Corporate Diva and also awarded with RANA Calgiri Canada 2014 Awards. She is Organizing Secretary of RIFF – Rajasthan International Film Festival stands being a new organization in the area of international cinema, which will make endeavors towards imparting a novel identity to the world cinema, through conducting film festivals in the city of Jaipur every year.